Show you a variety of interesting courses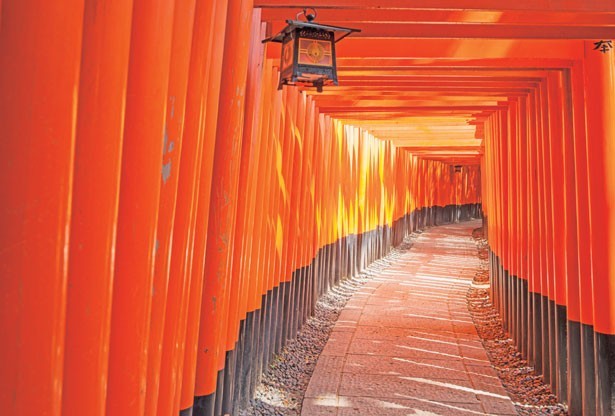 A secret path in Fushimi inari Taisha shrine
There is a secret hike road that's not crowded at Fushimi inari shrine. You would get lost by yourself because there are tons of routes in this big moutain and it is dangerous to go further in forests but we will safely navaite you to insider's territory.
What we will do
Let's hike a beautiful unknown way to the top of Fushimi inari shirine. Fushimi inari shrine has many paths to go to the top and main road are extremely crowded and has no peace although it is a spiritual place. We will show you a secret path with bamboos and it exists on the backside of this shrine. Bamboo streets are famous Japanese symbol in another place but they are really full of tourists as you might know. Where we can show you is not like that. Fushimi inari shrine had been a silent and calm place since many years ago till it became as famous as now. But still there is a territory not discovered by tourists.It is the way locals take and we will show you there.
Where we'll meet
Fushimiinari shrine's main gate just in front of JR Inari station
Where we'll be
Fushimi inari shrine is a shrine on a mountain. There are uncountably many paths to the top. As a local we will show you a secret street with beautiful bamboos where is not crowded. We hike a mountain which is not high so be ready to have a light excercise.
What guests should bring
○Something to drink( you would be thirsty especially in Summer)
○An umbrella if rain is in the forecast
Notes
○Recommend you get a drink before starting and put on shoes that are easy to walk.
○Please make sure that you go to lavatory before we start because there are not restrooms on the way.
Guest requirements
Minimum age is 3.
Maximum group size
30
Price per guest
At what time will we typically host your experience
9:00AM 〜 11:30AM
13:00PM 〜 15:30PM
16:30PM 〜 19:00PM
※Possible to adjust to your most convenient time.
When do we need to know your booking request
3 hours before start time
Payment
Cash
---
Home | Our Vision | Our service | Model tours | Voices of guests | Our guide | Photo gallery | Fees | Reservation | Lodging in Kyoto | FAQ